Swimming Pools San Antonio
Types of lighting for 
San Antonio pools 
Having San Antonio swimming pools San Antonio at home is wonderful, not only do they provide health, entertainment and a great sport for the whole family, they also increase the visual appeal and economic value of the homes. Therefore, investing in a lighting system will bring you many benefits.
The lighting in the pool will allow you to enjoy a delicious and refreshing dip at night, but it will also be the perfect setting for gatherings in the garden: children's parties, weddings, graduations, even an informal dinner with your friends or a romantic night will be more specials abroad.
If you want to illuminate your pool and you don't know how, today we will tell you the types of lighting to help you choose:  
They are the most common in  swimming pools San Antonio, as they are neutral, submersible and give a sober appearance, which combines with all types of decoration. LED lights are recommended to save up to 89% of electrical energy, give an intense luminosity and brightness, in addition there are 180 ° rotation systems to give a wider beam of light with fewer bulbs. 
Like the white ones, they are submersible LED lights and some systems have a 180 ° rotation system, which you can find in various colors, the most common are: green, white, blue, magenta and red. They usually have the function of color shows, which you can program according to your tastes and the type of event you want to entertain. They are very common in spas, hotel pools and party halls, creating a festive, cheerful and modern environment.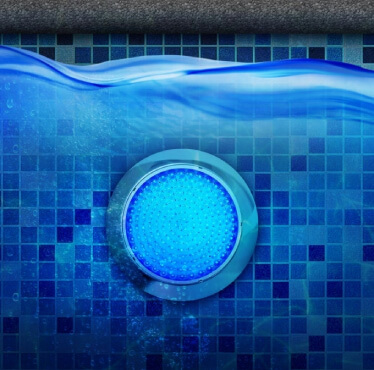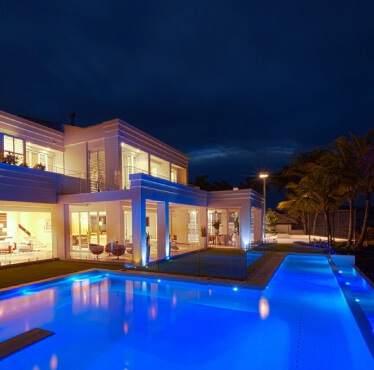 They are LED lighting systems that are used for shallow parts of the pool, such as stairs, entrances or to illuminate parts of the contour, and you can find them in white or in colors. 
They are arches of water that form elegant, uniform and very attractive jets, either at the edge of the pool or in the garden. At night, the water is illuminated with colored lights that give the garden in general a majestic appearance.
You will love this option: they are LED lighting systems that also set the water in motion and create a wonderful show.  
Swimming Pools San Antonio
Now that you know some of the lighting options for San Antonio swimming pools, if you don't have yours yet, give us a call today! At Style Swimming Pools San Antonio we are experts in the design and construction of swimming pools, with the most beautiful lighting, heating, cleaning systems and, in addition, we provide maintenance service so that you can enjoy it safely. 
For more information and quotes, call us at +1 (210) 4225422, write to us at writeus@styleswimmingpools.com or through our contact form. It will be a pleasure to assist you.
Contact Us! You will find we are your
BEST OPTION.

With Style Swimming Pools you just