4 ideas for a pool remodeling in San Antonio
Have you just bought a house with a pool, but it is not totally to your liking? Or maybe only the finishes of your dream pool already look worn and old and you are thinking of a pool remodeling in San Antonio. In any case, the renovation of a pool is possible and the good news is that with some modifications you can give it a new image without having to make a large investment.
If you have no idea how to remodel your pool, join us to read these ideas:
Add surface finishes
The renovation of the exterior finishes can include a total change of the floor or a resurfacing, which greatly increases the cost by having to use materials such as teak; However, if you use river stones to make a path, or sand and shells to create an atmosphere similar to that of the beach, you will give it a spectacular touch without making a large investment. The limit is set by your imagination!
We have several types of finishes, surfaces and tiles you can combine to make your swimming pool a special and unique project, the memories for your family and friends will last a lifetime around your dreamed pool.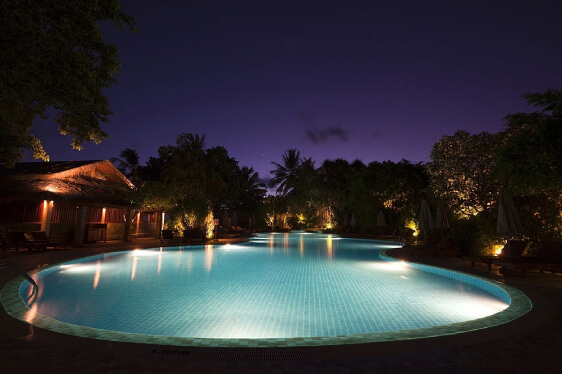 Change the lights or place them in strategic areas
Your pool probably already has lighting, but if not, or the lights do not brighten the patio or give it a magical touch, you can renew them with LED lights that are more efficient than halogen ones, consume less energy and, the best thing, are They can be installed in strategic places under the water or on the surface of the pool to give it a more glamorous appearance at night, which will not only renew the image of your entire garden, but will brighten up the night parties in the pool.
We can install in your pool Color or White led Lights.
Implement a salt water system
Pool remodeling specialists in San Antonio are increasingly recommending newer saltwater systems that are used to make chlorine in water, so there is no need to add additional chemicals that irritate the eyes and skin of your loved ones. Also, maintenance of salt water systems is cheaper, and better for the nature, heathers can be also included in this type of pools, but if you want to know more about this kind of heated pool, we invite you to read another article in the blog, find it here!. We know it is important to keep you pool warm in winter.
Includes decorative sprinklers
Sometimes adding a few decorative items is all you need to spice up your pool, especially if you have young children looking to have fun in the water. Figures such as angels, turtles, waterfalls, sea stars, among many others, are easy to add to the decoration, they are of medium cost (depending on where they are purchased) and you can find models with sound and lights. This are like the bubblers, but outside the pool, they are so munch fun for the kids!
Get closer to the experts at pool remodeling in San Antonio
If these small ways to decorate your pool are not what you are looking for, come to the experts in pool remodeling in San Antonio: Style Swimming Pools, where we will help you renew that space of healthy fun for your whole family. Contact us for more information, we will gladly assist you. 
Contact Us! You will find we are your
BEST OPTION.

With Style Swimming Pools you just